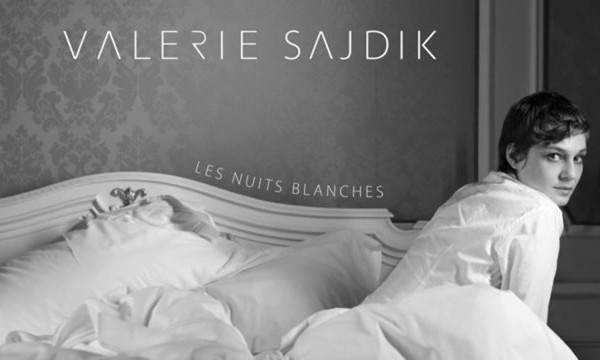 Le décalage horaire, l'insomnie, la danse jusqu'à l'aube et la créativité nocturne en studio sont l ́univers de Valérie. 
Elle chante en plusieurs langues le "soundtrack" de ses insomnies: en français, en anglais, en allemand et en russe.
Des chansons qui viennent du fond multiculturel de son enfance ainsi que des compositions personnelles forment cet album sensuel et amusant. L ́album a été réalisé en 2012 et 2013 à Vienne en Autriche et dans le sud de la France avec des chansons que Valérie a recueilli pendant les dix dernières années.
L ́invocation du sommeil à tout prix, les nuits somnambuliques dans les rues de Paris, l ́espionnage des rêves de son partenaire de lit en film d ́action à la James Bond, des rêves freudiens et une berceuse russe figurent entre autre sur cet album dont le style peut tout simplement être décrit comme « chanson-jazz nocturne ».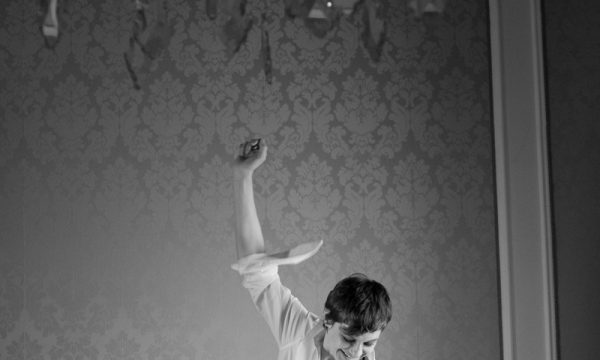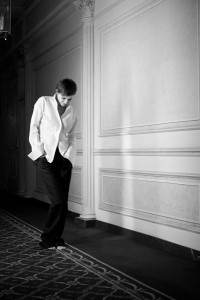 Les musiciens qui figurent sur l'album:
Valerie Sajdik: Vocals
Clemens Wenger: Piano, Wurli-Piano, Accordeon
Raphael Preuschl: Double Bass, Cello, Ukulele Bass
Samuel Devauchelle: Drums, Percussions, Farfisa Keys
Jean-Charles Gorceix: Sounds on 'The Captain of Her Heart'
Production: Samuel Devauchelle
Recorded by David Rubin at Studio Echopilot, Vienna
Mixed by Jean-Charles Gorceix at Studio Lakanal, Montpellier
Mastered by Pierre Vandewaeter at Studio Lakanal, Montpellier
Special Guests:
Alexis Ipatovtsev-Ipatov (Speech),
Le Choeur de l'armée des Penven de Saint Malo and Lilou Devauchelle (Vocals) on 'Le Sorbier';
Sainkho Namtchylak (Vocals) and David Blabensteiner (Guzheng) on 'Jet Lag Nights'
Coproduction: Valerie Sajdik, Jean-Charles Gorceix, Clemens Wenger
THANK YOU to all the people who made this album possible. Christiane Bertolini and the team of Bertolini Brain Pool | Mario Rossori and Preiser Records | wiensalonberlin | The musicians: Samuel Devauchelle, Clemens Wenger and Raphael Preuschl | Special guests: Sainkho Namtchylak, Alexis Ipatovtsev-Ipatov; Choirs 'Le Sorbier': Lilou Devauchelle & Les choeurs de l'Armée des Penven de Saint-Malo; David Blabensteiner | The sound pros: David Rubin and Jean-Charles Gorceix | The crowd pro: Harald Büchel | For the Visuals: Laurent Ziegler (photographer), Inge Vorraber (artwork), Piotr Paluch (Valerie logo + Remix Cover), Shirtmaker Nici Venturini, Hotel Imperial (venue cover picture) | PR host: Hotel Shermin | For keeping the words right and correct: Ingo Bertolini, Jerry Wechsler | For inspiring me and believing in me: My wonderful family. I dedicate this album to Kay and Maya. And to all the sleepless.
THANKS TO THE CROWD:
Alexander Fiedler, Patrick Onken, Michael Wieser, Henrik Vygen, Wilma Stelzhammer
CREDITS ON STAGE:  MERCI BEAUCOUP!