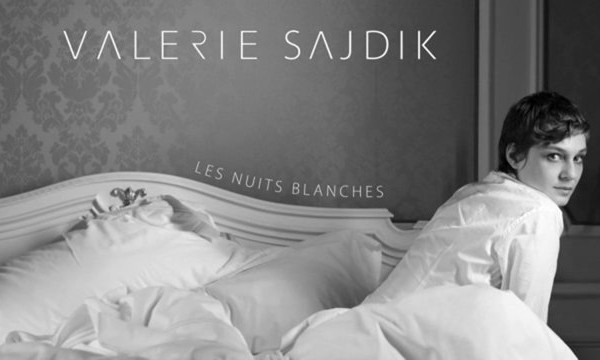 "Les Nuits Blanches": Time shifts, sleepless nights, dancing till dawn, creativity at night are all part of Valeries world. She performs the ' Soundtrack ' of her sleepless 'White Nights' in various languages – French, English, German and Russian. Songs of her multi-cultural childhood and very personal compositions shape this sensual and entertaining album. Official Release (CD/digital/Vinyl): October 2013
The album has been recorded in Vienna and Montpellier in 2012. It consists of songs that Valerie has collected over the passed ten years, with childhood memories from Moscow ("Spakoni Notschi"), spying on your bed partner´s Freudian dreams ("I spy on you"), wandering in the middle of the night in the streets of Paris ("Metropolis") and longing just for a good night´s sleep ("Le sommeil"). The style can simply be described as "Chansons jazz nocturnes".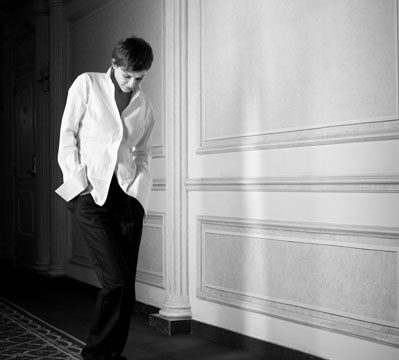 Featured artists on the album :
Valerie Sajdik: Vocals
Clemens Wenger: Piano, Wurli-Piano, Accordeon
Raphael Preuschl: Double Bass, Cello, Ukulele Bass
Samuel Devauchelle: Drums, Percussions, Farfisa Keys
Jean-Charles Gorceix: Sounds on 'The Captain of Her Heart'
Production: Samuel Devauchelle
Recorded by David Rubin at Studio Echopilot, Vienna
Mixed by Jean-Charles Gorceix at Studio Lakanal, Montpellier
Mastered by Pierre Vandewaeter at Studio Lakanal, Montpellier
Special Guests:
Alexis Ipatovtsev-Ipatov (Speech),
Le Choeur de l'armée des Penven de Saint Malo and Lilou Devauchelle (Vocals) on 'Le Sorbier';
Sainkho Namtchylak (Vocals) and David Blabensteiner (Guzheng) on 'Jet Lag Nights'
Coproduction: Valerie Sajdik, Jean-Charles Gorceix, Clemens Wenger
THANK YOU to all the people who made this album possible. Christiane Bertolini and the team of Bertolini Brain Pool | Mario Rossori and Preiser Records | wiensalonberlin | The musicians: Samuel Devauchelle, Clemens Wenger and Raphael Preuschl | Special guests: Sainkho Namtchylak, Alexis Ipatovtsev-Ipatov; Choirs 'Le Sorbier': Lilou Devauchelle & Les choeurs de l'Armée des Penven de Saint-Malo; David Blabensteiner | The sound pros: David Rubin and Jean-Charles Gorceix | The crowd pro: Harald Büchel | For the Visuals: Laurent Ziegler (photographer), Inge Vorraber (artwork), Piotr Paluch (Valerie logo + Remix Cover), Shirtmaker Nici Venturini, Hotel Imperial (venue cover picture) | PR host: Hotel Shermin | For keeping the words right and correct: Ingo Bertolini, Jerry Wechsler | For inspiring me and believing in me: My wonderful family. I dedicate this album to Kay and Maya. And to all the sleepless.
THANKS TO THE CROWD:
Alexander Fiedler, Patrick Onken, Michael Wieser, Henrik Vygen, Wilma Stelzhammer
CREDITS ON STAGE:  MERCI BEAUCOUP!